Constitution Day in the McNichols Campus Library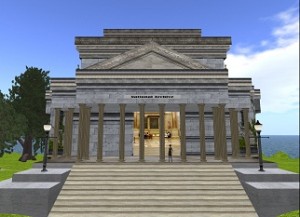 On Monday, September 17, UDM will join thousands of schools, colleges and universities in celebrating Constitution Day, the 225th anniversary of the signing of the U.S. Constitution.
It is significant that the U.S. Constitution — which is both the oldest and shortest constitution of any nation — established the form of government that has endured since 1787. In celebration of this anniversary the Libraries/IDS has prepared displays and presentations of information related to the Constitution and its history.
A display case in the Reference Room on the first floor of the McNichols Campus Library will hold a selection of posters, books and materials related to the U.S. Constitution.
Many websites offer information about the Constitution and Constitution Day. Among the most informative are the in the DALNET Constitution Day Digital Collection. This collection links to many relevant documents about the Constitution and its history.